Limitless Love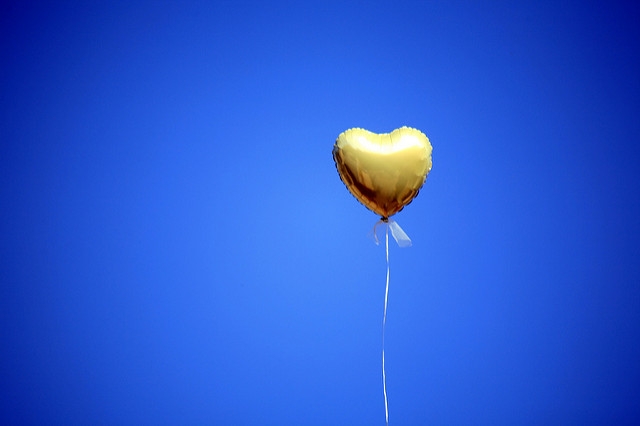 Limitless Love
I pray that from His glorious, unlimited resources He will empower you with inner strength through His Spirit.  Then Christ will make His home in your hearts as you trust in Him.  Your roots will grow down into God's love and keep you strong.  And may you have the power to understand, as all God's people should how wide, how long, how high, and how deep His love is.  May you experience the love of Christ though it is too great to understand fully.  Then you will be made complete with all the fullness of life and power that comes from God.  Now all glory to God, who is able, through His mighty power at work within us, to accomplish infinitely more than we might ask or think.  (Eph. 3:16-20)
Recently, an experience of God's love restored to me my awareness of my identity as a beloved daughter of God.  In his letter to the church at Ephesus, Paul makes it clear that it is by experiencing the love of Christ that we are made complete and brought to wholeness.  I went away this summer to find direction, to regain focus and to come away with an action plan.  Although those things did come, what I found during my time away more than anything else was love itself.
To be honest, I felt as though God orchestrated that whole trip to speak to my heart over and over again, "You were made for love.  You were made to love and be loved in return.." The messages I heard of God's love were simple yet profound and struck a deep chord in my heart.  One girl challenged us to consider a time when a person's gifts or words made us feel particulary adored and cherished.  She pointed out that God intended for us to feel adored and cherished every day of our lives...because we are!
Another leader on campus shared a story about how he watched a dream he had one night unfold in real life.  Mike came to YWAM lost, looking for a better way, but unsure of the reality of God.  He had grown up in the church, but was deeply affected by the hypocrisy he found.  He had turned to alcohol, drugs and partying as a means of escape.  He came to YWAM a complete mess, but God was pursuing his heart.  As he sat on his bed one day, he watched a dream God had given him play out before his eyes, as a young man presented Him with a sea shell, saying "Mike, God wants you to have this.  He loves you so much."
Reflecting on all this one night, during time with the Lord, I felt God saying to me, "Theresa, I want you to treat this journey with me more like an adventure in Disneyland and less like a stroll through the trail of terror."  I realized that I have spent far too much time waiting for the ax to drop, terrified at what might jump out at me.  I couldn't see that God intended this journey with him to be the greatest adventure.  I couldn't understand that although I may come across some dark forests or steep mountains, every challenging passage was intended to strengthen and develop my warrior heart.  Each opposition God allowed, to prepare me for future chapters up ahead.  I became so focused on the challenges that I lost sight of the fact that the road before me was bursting with exciting surprises, endless opportunities and saturated with the limitless, unconditional love of my Father.  Here I was a princess whose heart was being pursued by my King, a girl loved and cherished.  Somewhere along the way, I had laid down my crown, tooken up the position of a frightened servant and forgotten my identity as a beloved bride.
As God spoke to my inner core, "Daughter, don't you realize, I just want to love you?," I reclaimed my  crown.  I stood up and once more assumed my proper position as a daughter of  the creator.  I felt myself becoming me again.  Life began to seep into my heart.  Joy washed over my soul and once more I became pregnant with hope.
True to the passage referenced above, I found strength in my inner being.  Instead of being easily shaken, I found myself anchored with roots that grew deep down into God's love and acceptance for me.  I began to understand a fraction more of God's unlimited, matchless, passionate love for me.  And in this love, I found myself complete and whole.
Do you hear the gentle whisper of God's voice today in the inner recesses of your spirit, saying "Son, daughter, don't you see I just want to love you?"  Let the adventure commence.