Shedding the Light on Fear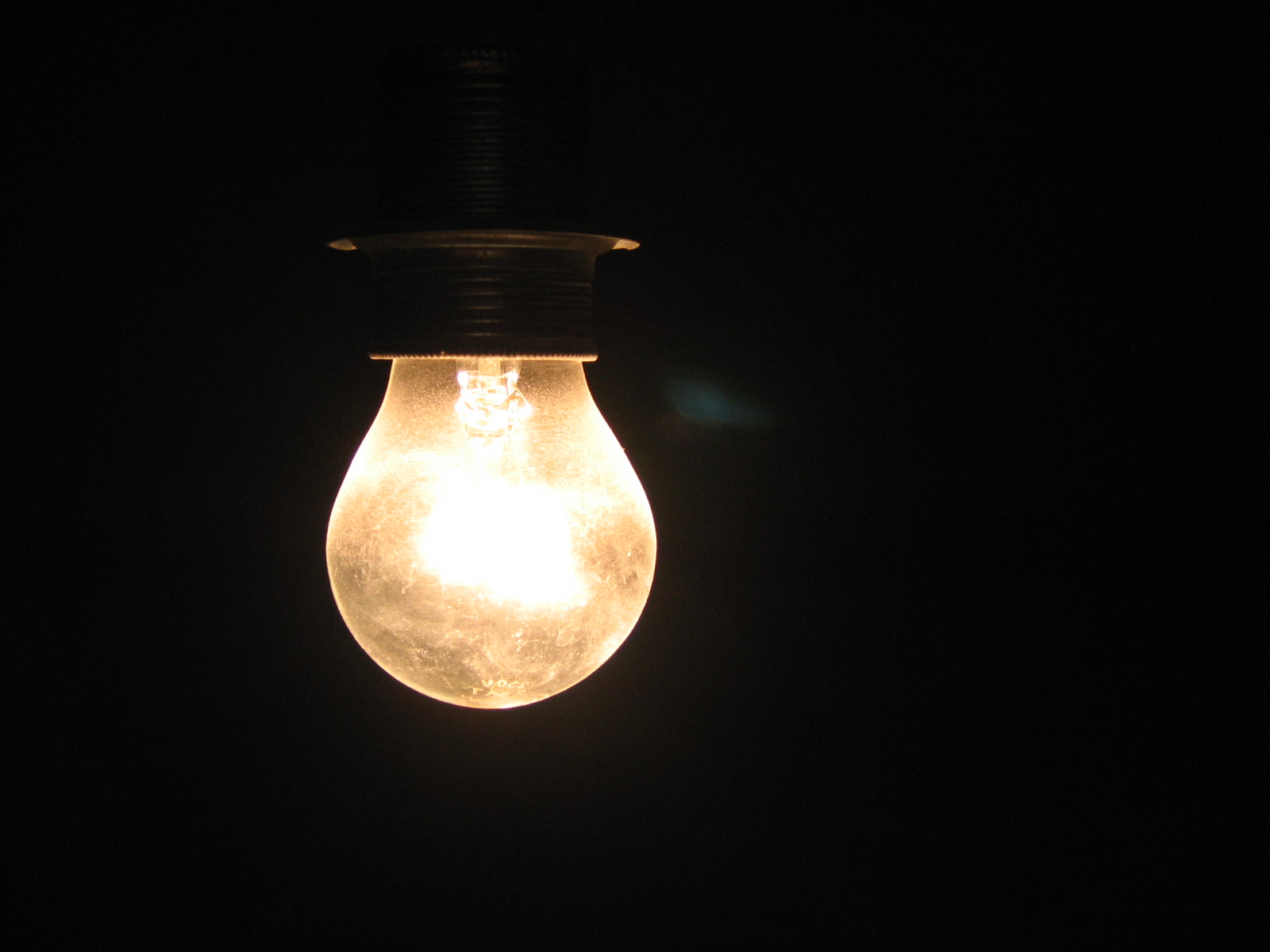 But now thus says the Lord, he who created you, O Jacob, he who formed you, O Israel; "Fear not, for I have redeemed you; I have called you by name, you are mine." Isaiah 43:1 I'm afraid of spiders.  Not so much the small ones anymore, but definitely anything medium sized and up.  Anything with hair or anything even remotely resembling a baby tarantula is enough to provoke a blood curdling scream that would be sure to wake up the whole Northeast.  I remember one week while I was living with my parents, I had a series of nightmares.  I kept dreaming there was a huge spider on the wall right above my head where I was sleeping.  I yelled for my dad to come kill it.  He came to my rescue.  He searched and searched but no spider was to be found.  The next night he simply yelled back,  "Did you try turning on the light?"  Once I did, I realized that my fears had only been imagined and that dad's services weren't needed.
We all struggle with fear in one way or another.  We fear the unknown.  We fear being misunderstood.  We fear rejection and never achieving a sense of belonging.  We fear the future.   We fear that our dreams will never come true.  We fear losing the people that we love.  The list goes on and on.  Our fears can wreak havoc on our minds if we will let them, causing us to succumb to anxiety and robbing us of our peace.  Fear can blind us and make us lose sight of the blessings we have right in front of us.  Fear can paralyze us and keep us from moving forward.  Fear can prevent us from growing in the manner and at the rate that God desires us to.  Fear attacks our trust in God calling His goodness into question.
The truth is that there is alot of scary stuff that goes down in our lives.  I, myself, have faced more situations that I couldn't see a way out of than I can count.  But the beautiful thing is that I have come out of each of those scenarios an overcomer.  Not in my own strength, but by the power of Jesus.  You see Jesus never wants  us to allow our fears to keep us from moving forward into all that He has planned for us.  Picture yourself standing at the edge of a river with your toes just barely touching the water.  The waves are choppy and rough.  There is no way you will make it across by swimming.  Just a short distance away is a boat.  You get in and now you are able to make it safely across.  Jesus is the boat in this situation.  He is the way for you to make it through.  He is the one who will keep you and protect you, enabling you to get to the other side.
God takes us by the hand, in even the scariest of situations.  He uses the hard times to mold us, to shape us, to strengthen us, all the while never letting go of our hand. He makes us overcomers.  We taste His victory every time, by His grace, that we jump over a hurdle that life presents us with.  Each time we become a little more resilient.
You see when I turned on the light in my room, in the story I shared above, I realized that I had nothing to fear.  When you bring your worries and fears into the light of God's presence, you will see that you also have nothing to fear because God is always with you.  Today He says to you, "Fear not for I am with you; be not dismayed, for I am your God; I will strengthen you, I will help you, I will uphold you with my righteous right hand" (Isa. 41:10).